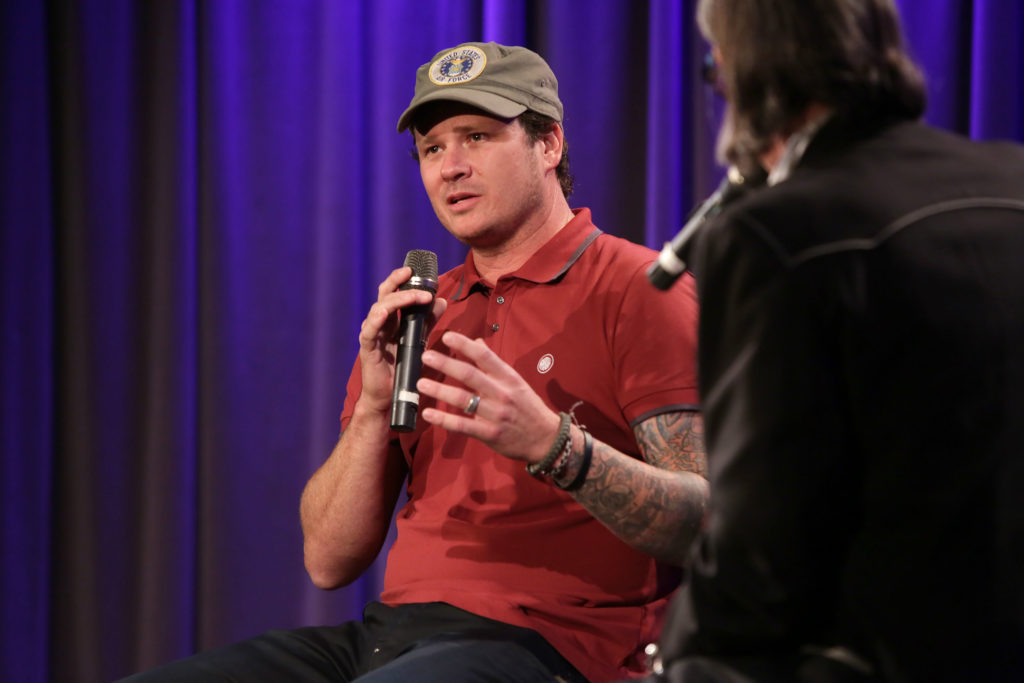 To The Stars Academy of Arts and Science—the UFO research group owned and operated by former Blink-182 guitarist Tom DeLonge—is making new strides the world of military-sponsored extraterrestrial research. The organization has announced a new partnership with the U.S. Army which allows the two groups to collaborate on future research, as Gizmodo and Business Insider point out.
The collaboration allows the Army's Ground Vehicle System Center (GVSC) and Ground Vehicle Survivability and Protection (GVSP) access to TTSA research on "material science, space-time metric engineering, quantum physics, beam energy propulsion," and other jargon-filled, science-y things, which may "enhance survivability and effectiveness of multiple Army systems," according to a press release.
"Our partnership with TTSA serves as an exciting, non-traditional source for novel materials and transformational technologies to enhance our military ground system capabilities," Dr. Joseph Cannon of U.S. Army Futures Command shared in a press release. "At the Army's Ground Vehicle System Center, we look forward to this partnership and the potential technical innovations forthcoming."
The alliance marks the latest victory for DeLonge's organization, which has proven to be anything but the punchline that some journalists initially expected it to be. In 2017, TTSA was cited in a New York Times report on the Pentagon's $22 million program for UFO research. The report pointed to the existence of mysterious metal alloys as potential evidence of UFOs, which DeLonge's organization later claimed to have acquired for investigative purposes.
It appears that those metal alloys are responsible for the latest partnership, which the U.S. Army remains committed to investigating. As Gizmodo's Tom McKay points out, the Cooperative Research and Development Agreement (CRADA) allows the U.S. Army to verify claims made by TTSA about the alloys, and begin research on quantum communication, beamed energy propulsion, and other stuff that definitely veers into science fiction territory.
Pretty crazy for a guy who once sang the lyrics "shit, piss, fuck, cunt, cocksucker, motherfucker, tits, fart, turd, and twat." But who's to say we can't all outgrow our affinity for dick jokes to become renowned UFO investigators with our own History Channel series in the process? In its own way, I guess posting photos of exotic, intergalactic rocks to your personal Instagram account is its own kind of growing up.
---